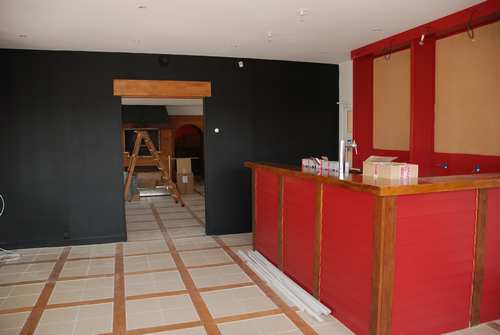 We take care of the bar and we open !
The painter ended the bar and Brasserie paint, the shelves wait for the bottles and coffee machine.
Ten more days to finish the works, we open the hotel-restaurant the thursday 31st of March and we are looking for your enquiry !